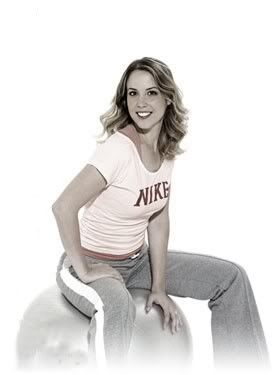 Fitball is also known as Swiss ball or Gym ball in some countries and yea, finally I attended my first fitball yoga on Sunday. What can I say about the lesson? Well, give a ball to any child and see the joy in them!
In Fitball Yoga, we uses a lot of core muscle strength and not forgetting, balancing. However, I do find that someone with a petite size like me should be given a smaller ball for better and easier grip. All in all, it is fun playing with the big ball.
At the mean time, no point talking so much. Will get myself a fitball to bounce at home. Woohoo!
Picture source at Google.