Other than going to the gym or practising yoga to keep yourself healthy, do you practise a healthy eating? I know of some practitioner that used to pig out like there is no tomorrow after a yoga session. Even before the classes start, they will be talking (so loudly) about where-to-meet and where-to-eat-BKT-session (Bak Kut Teh) after class. Can't really blame them as BKT is part of pa sang lang (klangist) life and also the trademark of Klang.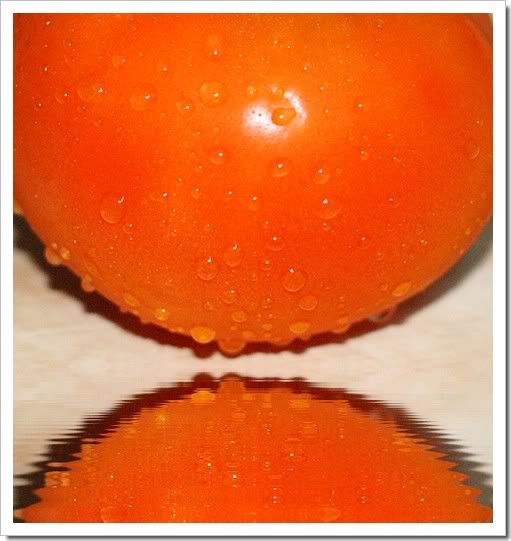 Back to the topic, do you have the habit of blending your own juices? I have. I love making my own smoothies. Apart from fruits, I do include vegetables too like tomato, carrot and celery. Wait a minute, is tomato a fruit or vegetable? Oh, nevermind.
If you read up health article on tomato, they are actually the best detox food and help to prevent prostate cancer in man. Unfortunately not after I read up the article on the new study from the National Cancer Institute and Seattle's Fred Hutchinson Cancer Research Center. Ok, I don't really care about that since I am not a man.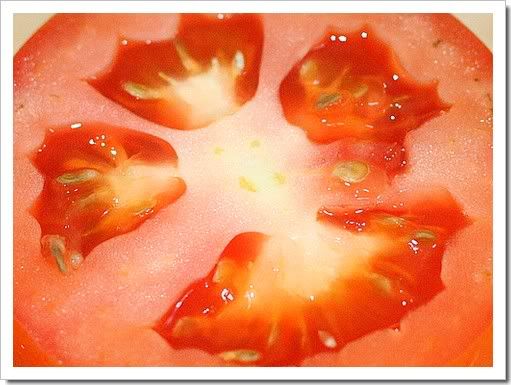 Back to the topic again, not many people favour to eat Tomato by it's own or even drink tomato juice alone. The best way to overcome them is to include tomato in your juices. That way, you can hardly even taste it. My favourite recipe would be:
Oranges + Carrot + Celery
Oranges + tomatoes + yogurt
It is up to you to include any fruits as long it is one or two portion of fruit and one portion of vegetable to your juices. It can be any type of fruits – watermelon, honey dew, grapes, star fruits, apple. Just be a little creative – Healthy Eating = Healthy Living.
Anyway, it is a Friday today and most of us will be looking forward to the day off. So, let's chill a bit ya? Please say hi to your Mom for me too. Tomato Juice, anyone 😉 ? Cheers!
Comments
jesslw on 18 July, 2008 at 2:54 pm #
Thanks for the sharing. Add on,
1)blended fruit/vege are better than eat them raw. Becoz they are much easier to absorb.
2) Read from an article from newpaper recently-those who tend to blend fruit or vegetables. Whatever fruit rich with Vit C, as they mixed with cucumber, the vit C will be destroyed.
3)Tomato- it would be better to cook it with little oil in order to consume its Vit A.Vit A need dissolve in oil.
4)Tomato-help for weight loose.
I really like to eat tomato in raw and eat them in empty stomach. My weight falls quickly.But this kill me… as I already under weight.
Fei on 18 July, 2008 at 4:07 pm #
I have a habit to go pasar malam in cheras every sat, to order 3 mix fruits juice to drink. My favorite: tomato+star fruit+celery. They has all the fruits allow you to choose. Must go tmr. 🙂
Anyway my Chinese doctor said that if your stomach no good, don't drink fruit juice, eat the fruits instead.
inward N outward on 18 July, 2008 at 4:52 pm #
Dear Jess,
What a good idea to having juice and I believe into that as well. Just that sometime if we have it too often end-up it may coz our skin (specially palm area) turn into yellow color… don't know why coz it happen to me before and did consult with doctor and she said just simply due to the coloring of the vegi or fruits.
Anyway, finding a proper diet do help rite, thanks for the sharing and also enjoy your yoga practice. Keep it up.
inward N outward on 18 July, 2008 at 5:11 pm #
Forgot to mention that actually tomato is good for skin. pls take note hehe
Is tomato juice dedicated to TJ? I wander.
Fei on 19 July, 2008 at 1:57 am #
I think maybe dedicated to someone who lose the battle like me. I retracted from the battle field. Mmmm.. So refreshing.
.)
geethien on 20 July, 2008 at 5:37 pm #
Just blend 2 pieces of tomatoes and a spoonful of honey makes a good glass of tomatoes juice for 1 pax to start your day. It is so yummy… never never consumes green tomatoes, it is harmful to you.
jeremy on 22 July, 2008 at 12:19 am #
tomatoes contains lycopene, which helps in prostate. according some research, it was found that the higher the processing level of the tomato, the higher the content of lycopene it has.
teacher on 30 July, 2008 at 9:22 am #
According to Ayurveda, the sister science of yoga, fruits should never be eaten with other foods. They should be eaten alone first, then wait 20 minutes and eat your meal. Not eaten alone, fruit will rot in your stomach and cause bloating and gas. Bloating and gas over a long period of time will cause colon cancer. Opps:)
jenny on 30 July, 2008 at 7:11 pm #
love your combination but can't take excessive carrots and tomato. i have another concoction, cucumber+green apple+celery with a pinch of salt for flavouring. thrist quenching and yummy!
TJ TJ . I know now you are in a bad mood. But there is a thing I need to tell you. You are an idiot guy. You must give us back our money or let us have classes.Tj is an ass. Tj you are really a stupid, idiot, foolish man. But I really love yoga and the teachers are very good too.
I hate tomatoes because the taste of the tomatoes is really bad and the look of the tomatoes is really awful. Tomatoes juice is really really really bad and the taste is really bad. And most of all i hate TJ and his acting.Tj Tj many people hate you.